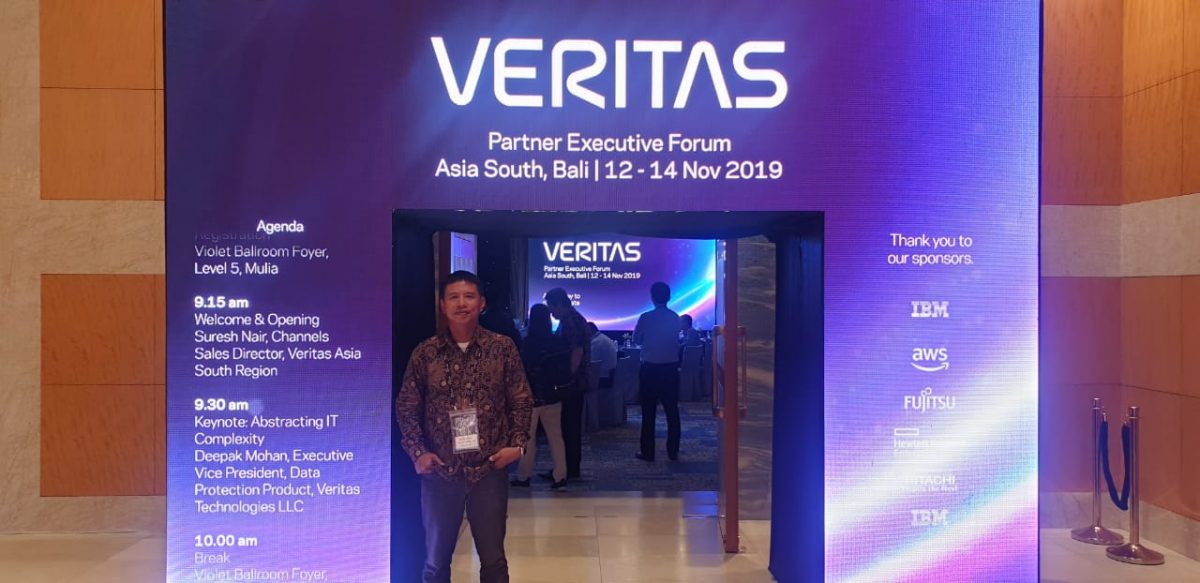 Perusahaan penyedia solusi perlindungan dan penyimpanan data perusahaan Veritas Technologies, menggelar event bertajuk "Veritas Vision Executive Forum". Sebagai salah satu mitra Veritas di Indonesia, PT Nagitec pun hadir pada acara yang digelar pada 11 – 15 November 2019 di The Mulia Resort, Bali.
NAGITEC HADIR DI "VERITAS VISION EXECUTIVE FORUM"
NAGITEC HADIR KEMBALI DI EVENT COMMVAULT GO 2019
Perusahaan solusi perlindungan data dan pengelolaan informasi global Commvault kembali menggelar event tahunannya yang bertajuk Commvault GO 2019. Sebagai special partner Commvault di Indonesia, PT Nagitec pun hadir di acara yang digelar pada 14 – 16 Oktober 2019 di Gaylord Rockies Resort & Convention Center Denver, Colorado, Amerika Serikat, itu.
ASTRA DAIHATSU MOTOR REDUCES DOWNTIME THROUGH PT NAGITEC AND COMMVAULT
Astra Daihatsu Motor has enhanced business continuity capabilities through the implementation of Commvault back-up and recovery solutions through channel partner PT Nagitec. Going to market as an automotive manufacturer in Indonesia, Astra employs 12,000 people across five sites, including two automotive production facilities, in Jakarta and Karawang, West Java.
NAGITEC & JALIN GELAR GOLF BARENG (GOBAR)
Perusahaan system integrator PT. Nagitec kembali menggelar event golf bareng (GoBar) bersama Jalin dan customer nya yaitu Bank BNI, pada tanggal 01 September 2019 di Permata Sentul Golf & Course yang bertajuk GoBar Jalin & BNI – ATM Link.
NAGITEC HADIR DI VERITAS PARTNER EXECUTIVE NETWORKING SESSION
Perusahaan global dalam manajemen data enterprise, Veritas Technologies, kembali menggelar event rutinnya, Executive Forum. Kali ini, event bertajuk "Vibe Partner Executive Networking Session" ini digelar pada Rabu, 24 Juli 2019, di Plataran Menteng, Jakarta.
NAGITEC BAGIKAN HEWAN KURBAN DAN SANTUNAN BAGI WARGA BOJONG NYOCOK BOGOR
Sebagai bagian dari tanggung jawab sosial perusahaan (corporate social responsibility/CSR), maka bertepatan dengan pelaksanaan Hari Raya Idul Adha 1440 Hijriah yang jatuh pada 11 Agustus 2019, PT Nagitec membagikan daging hewan kurban kepada warga Desa Bojong Nyocok, Kelurahan Citapen, Kecamatan Ciawi, Kabupaten Bogor.